Achieving that impeccable makeup look starts with one crucial step: nailing the foundation. It's akin to painting – the smoother and cleaner your canvas, the more beautifully your colours will shine. A well-applied foundation paves the way for a flawless face, providing an even, radiant base for all the artistic touches that follow. However, the application isn't a one-size-fits-all. Various techniques, perfected over time, allow for different foundations to sit beautifully on your skin. Dive into this engaging guide to ensure your foundation game is always on point.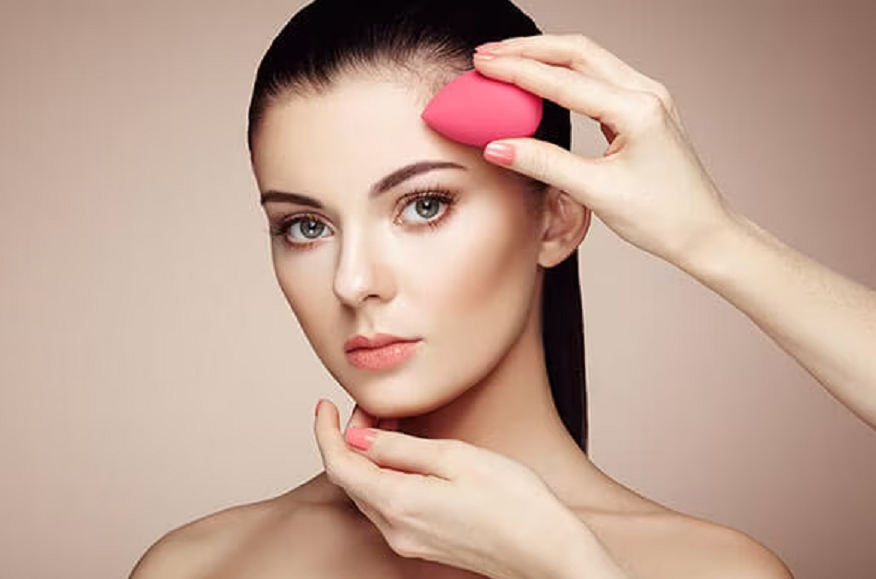 1. Liquid Foundation
With its flowy consistency, liquid foundations offer versatile coverage options – from light to full. An excellent pick in this category is Lancôme's Tient Idôle Ultra Wear Liquid foundation. Boasting long wear, it promises that fresh makeup look and feel all day. Plus, if you're after a high coverage foundation, this one ticks the box perfectly.
Techniques & Tools:
Fingertips: Ideal for sheer coverage. Pour a small amount on the back of your hand, warm it up using your fingers and dab onto your face, blending in an outward motion.
Foundation Brush: Provides medium to full coverage. Start at the centre of the face and blend outward using small, downward strokes.
Beauty Blender/Sponge: Gives a seamless, airbrushed finish. Remember to dampen the sponge first. Tap and bounce the product onto your skin.
2. Cream-Based Foundation
Cream foundations, with their thicker consistency, offer a decent coverage and hydration..
Techniques & Tools:
Stippling Brush: Using circular motions, buff the foundation onto the skin. It offers a medium coverage and a natural finish.
Foundation Brush: Ideal for high coverage, use broad strokes, starting from the centre and working outwards.
Sponge: As with liquid foundation, dampen first. Bounce the product onto the skin for a luminous finish.
3. Powder Foundation
A favourite and popular choice among those who desire a matte finish, powder foundations, like Lancôme's Tient Idôle Ultra Wear Compact foundation, are perfect for touch-ups and oil control. This Lancôme foundation promises a velvety finish, sans the cakey appearance.
Techniques & Tools:
Kabuki Brush: Swirl the brush in the compact, tap off the excess, and apply in a circular motion for medium coverage.
Puff: For high coverage, press the puff into the compact and then onto the skin using a patting motion.
Mastering the techniques of foundation application takes practice and patience, but with the right tools and know-how, it becomes a pleasurable ritual. As you swipe, blend, and pat, remember it's not just about the art of application but also the products you use, so make sure you opt for best selling beauty products without harmful ingredients. From liquid's flowing charm, cream's nourishing embrace, to powder's airy touch – there's a technique tailored for every foundation out there. So, the next time you reach out for that bottle, or compact, you'll know exactly how to wield it for a flawlessly radiant face.